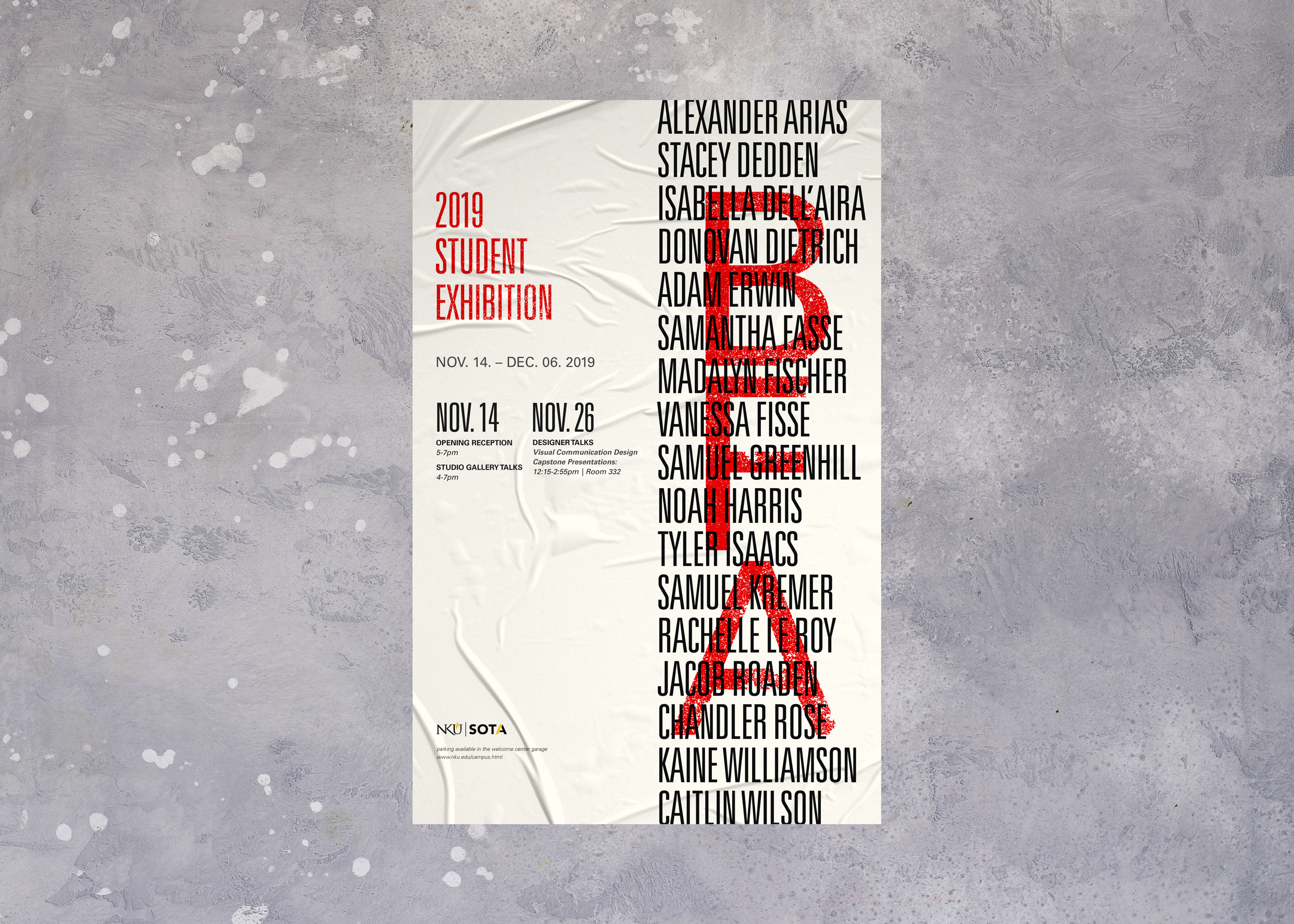 NKU SOTA: BFA 2019 Student Exhibition Show
This started off as a class project. My class had to make a poster for the 2019 BFA Senior Show. Once we all completed our posters, the seniors looked at them all and voted on their favorite. It was super cool that mine was chosen. I was then asked to create a horizontal version of the poster so they could post it on TV's around campus, along with the vertical version for print.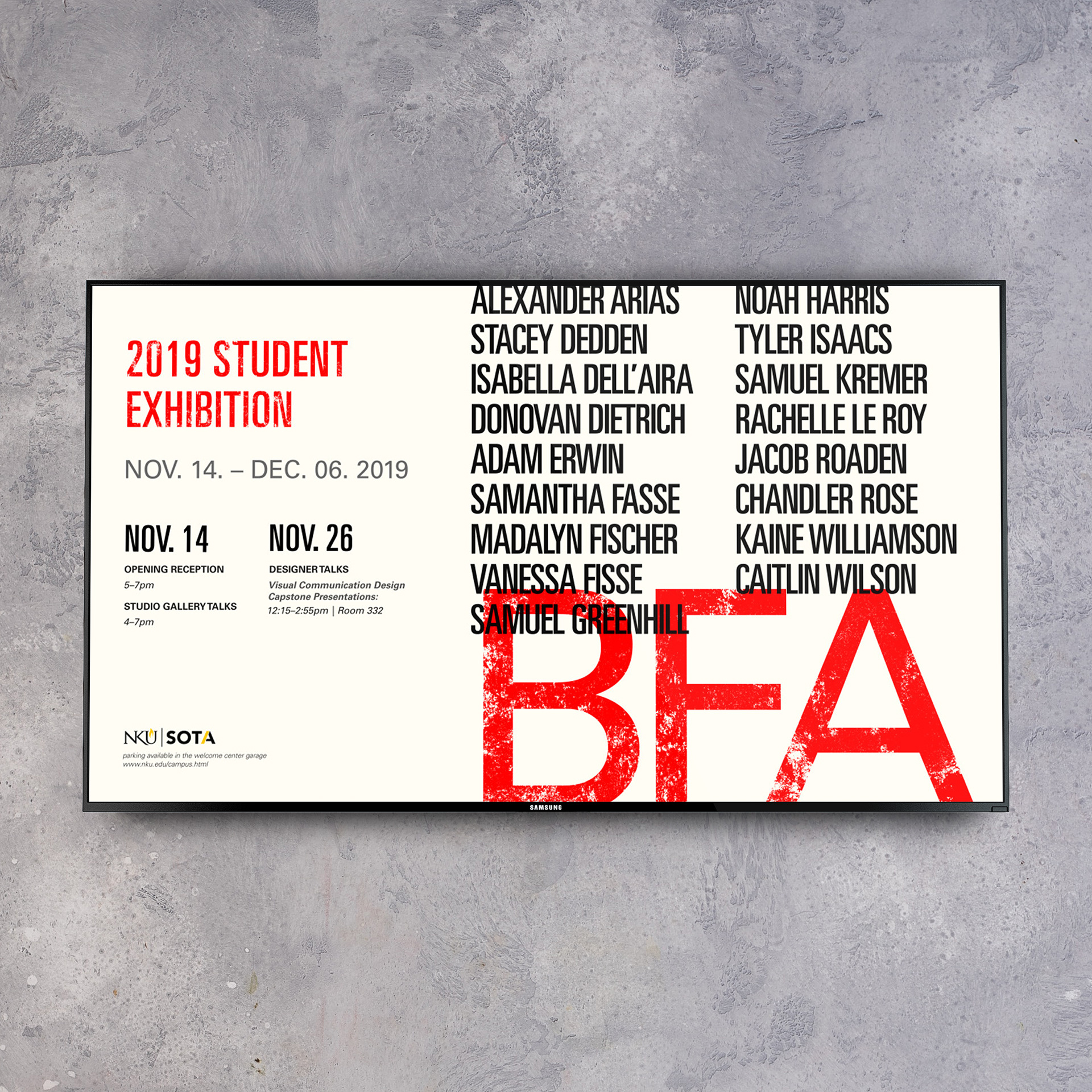 For this project I did the sticky note method. Writing down around 20 words that could describe the poster I wanted to create. On the left you see my favorite words or phrases I came up with. The underdog concept could be fun to pull off. At this stage I thought maybe it could be a humorous route. I would later discover that stripping the poster down to basic elements was another way to be an underdog. Using basically only type and limited color to communicate the message that this year's BFA show was one you did not want to miss.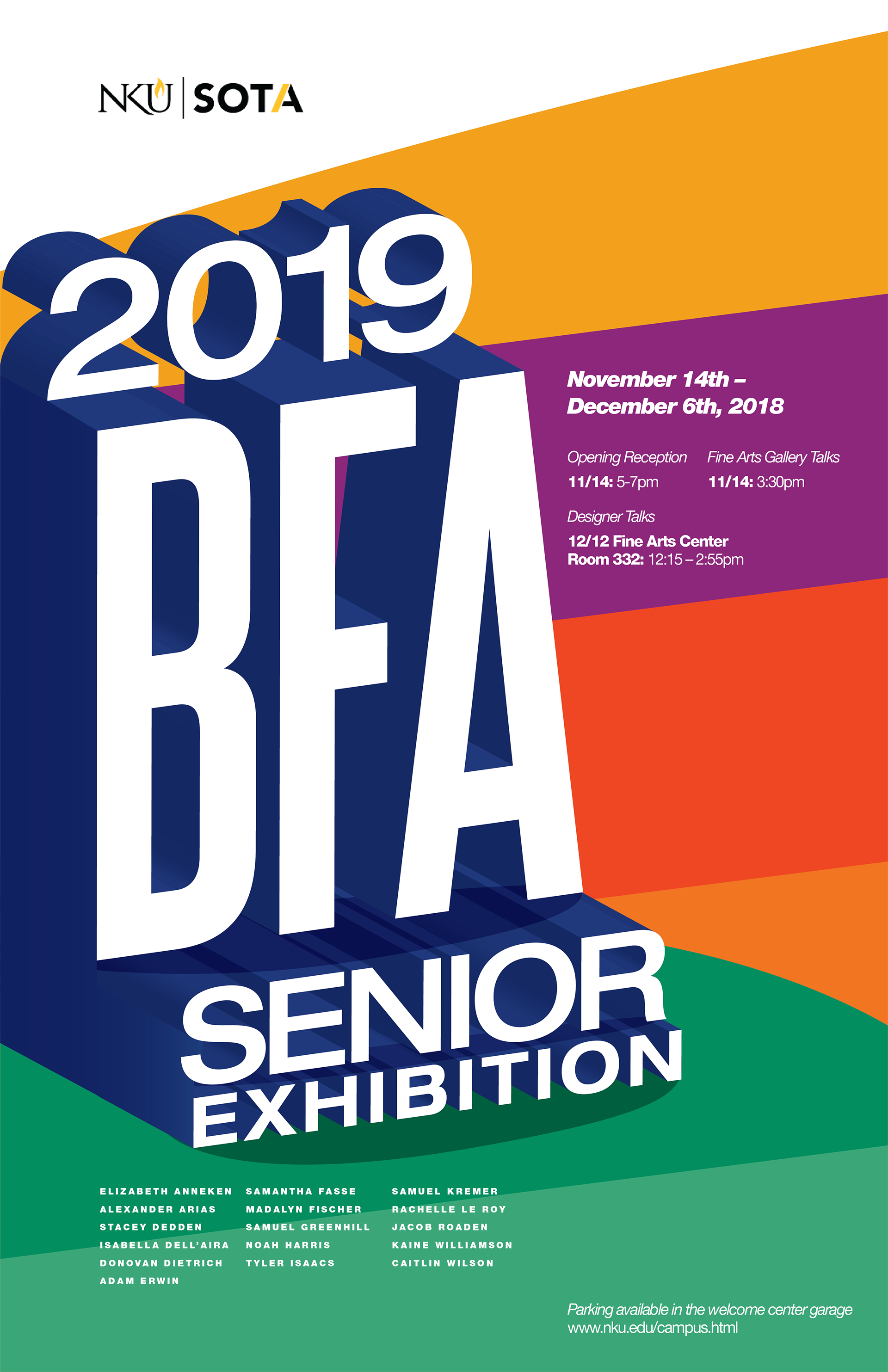 Above is some of the other options I was working with. The first option is an option I was trying to combine elements of the arts and graphic design (since the show featured both artists and designers). The second option was an option I called "Burst" The goal was to communicate that NKU's program was on the rise. The one similar to the final one is an early version of it that I called "Back to the Basics." Stripping down the elements on relying mainly on type to communicate the message in an interesting way.