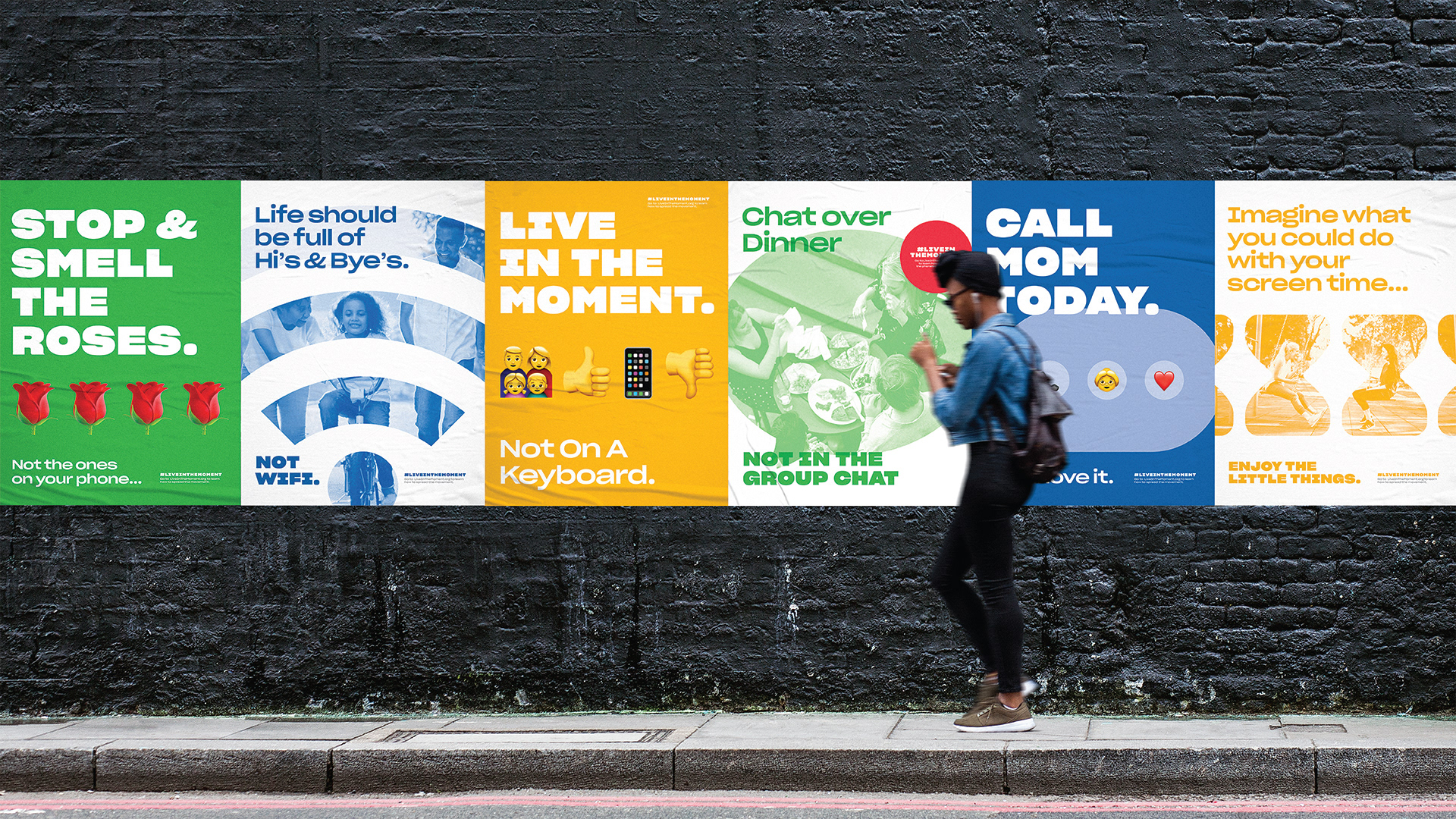 Live in the Moment Campaign
All of us are guilty of it. Whatever we are doing, whether we are at our son's baseball game, having dinner with friends, on our lunch break, or even driving… We have to check our phones. No matter what the social media companies tell us, studies show that always being connected is not good for our health, safety, or social lives. We are all aware that our society spends too much time on our phones. At the end of the week we check our screen time only to forget about it the next day, continuing the habit. Live In The Moment acknowledges that phone usage is not always bad and can be used for good. So we seek to give awareness and encourage society to spend screen time enjoying life's biggest or smallest moment. Targeting people on their phones or out in public, Live In The Moment captures people's attention by using phone icons we all know in a clever way.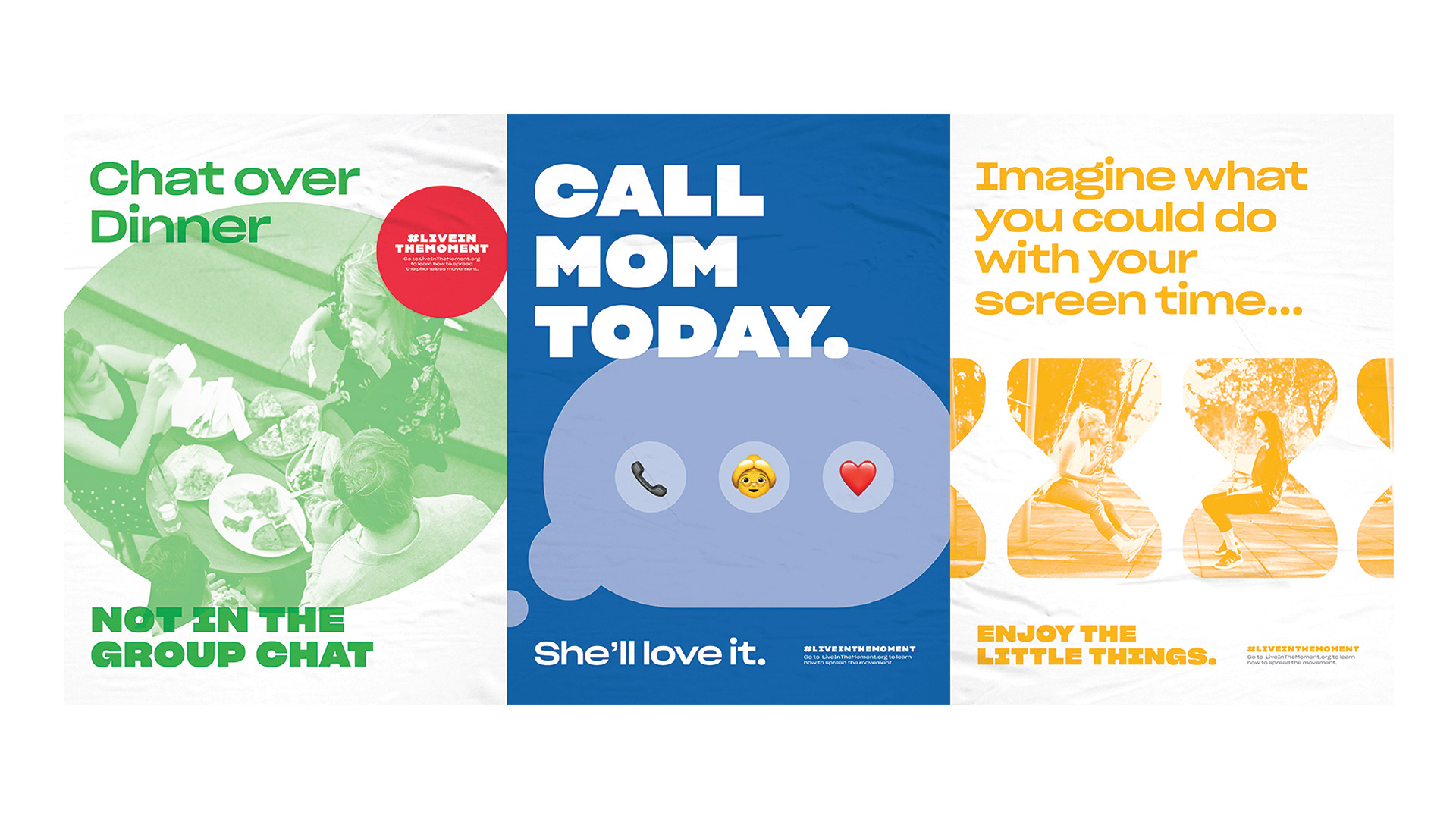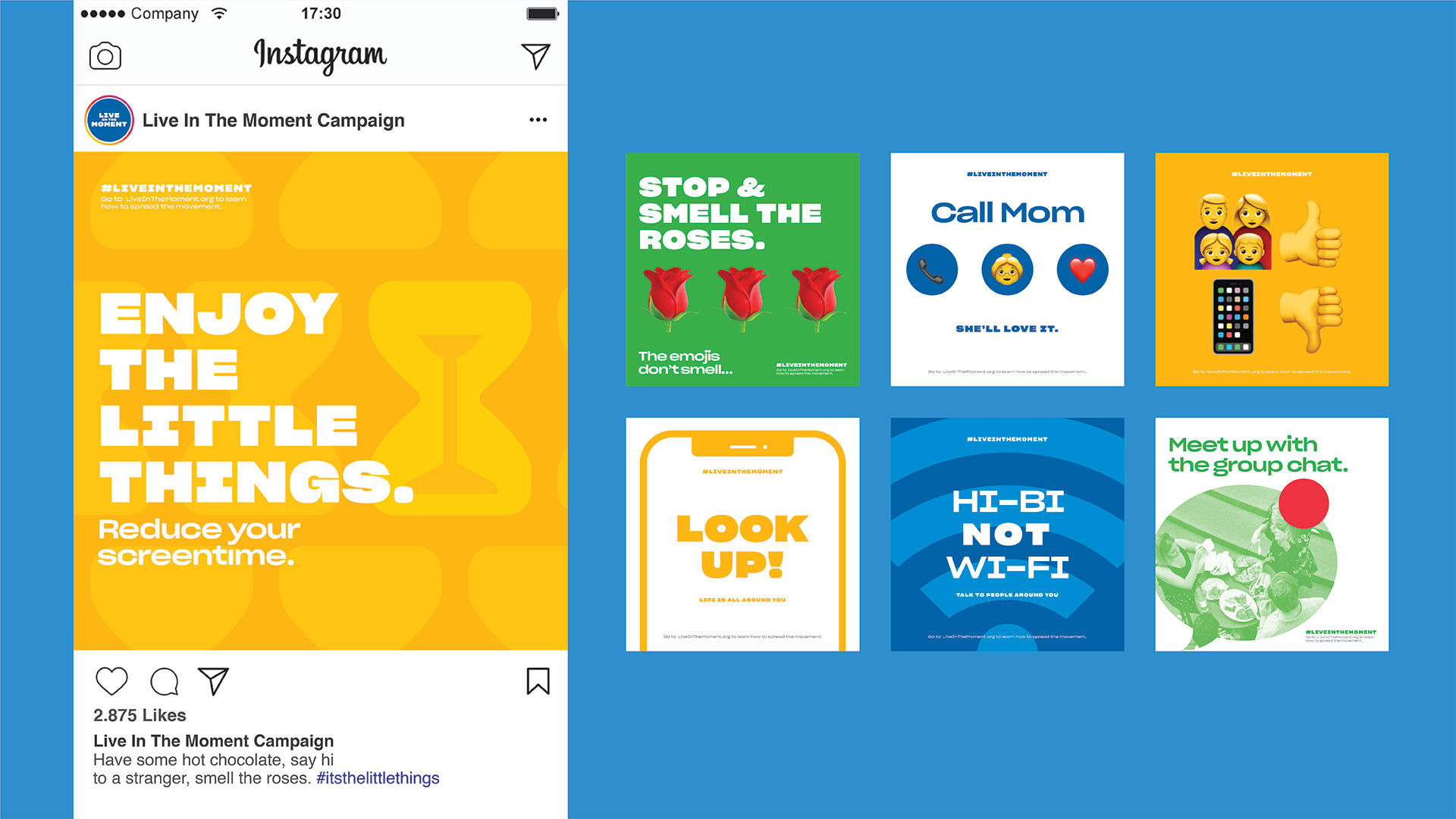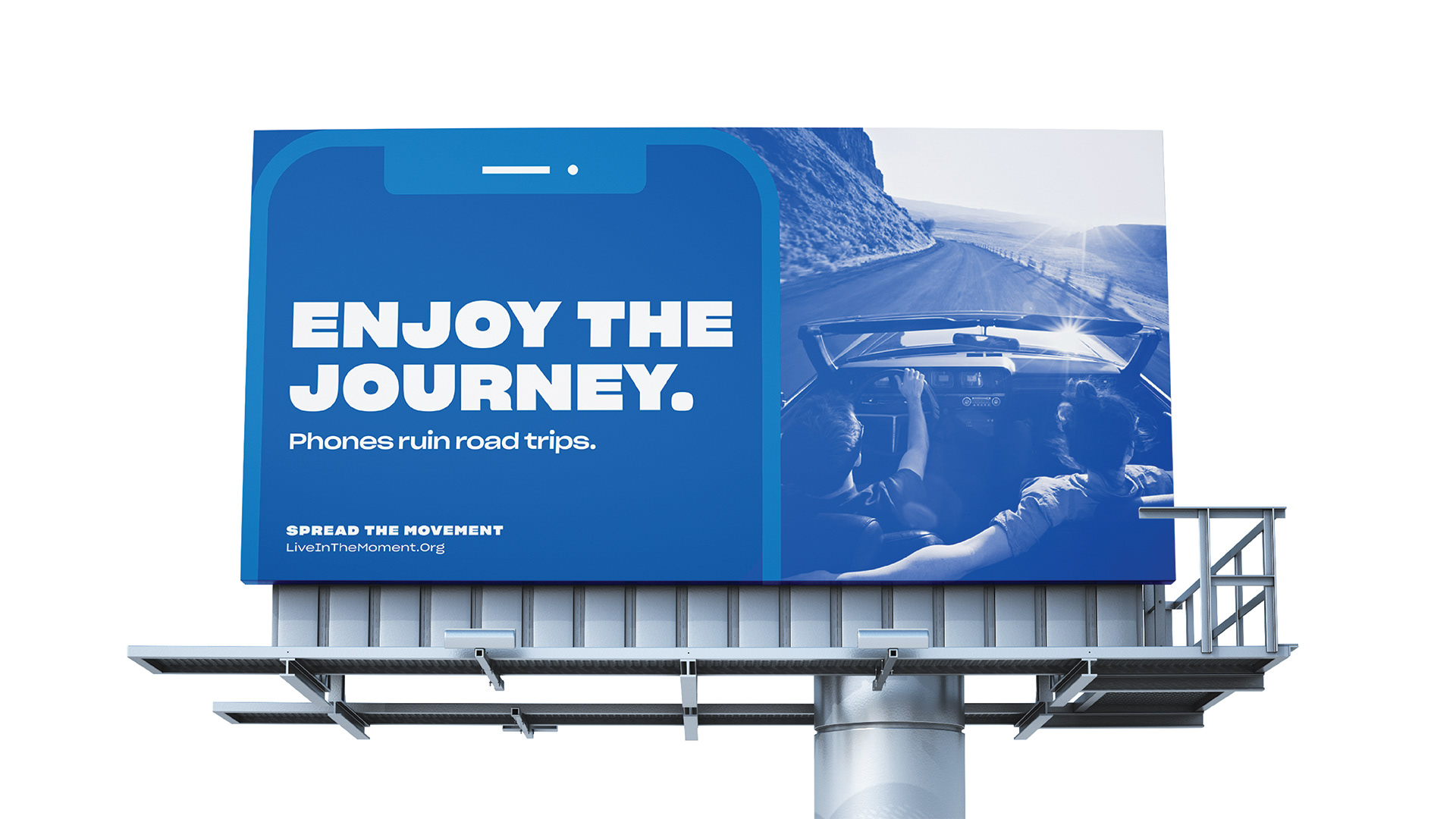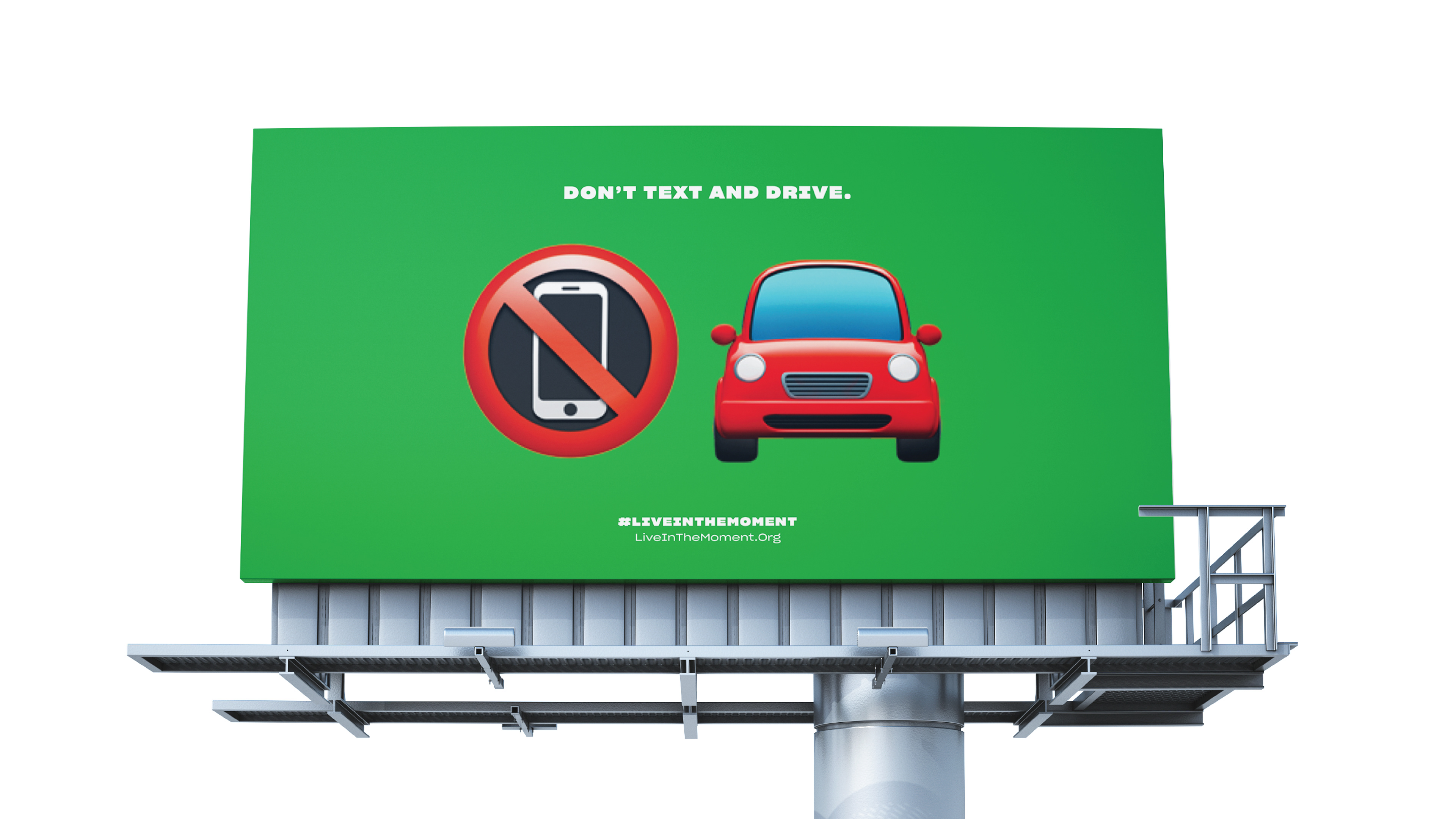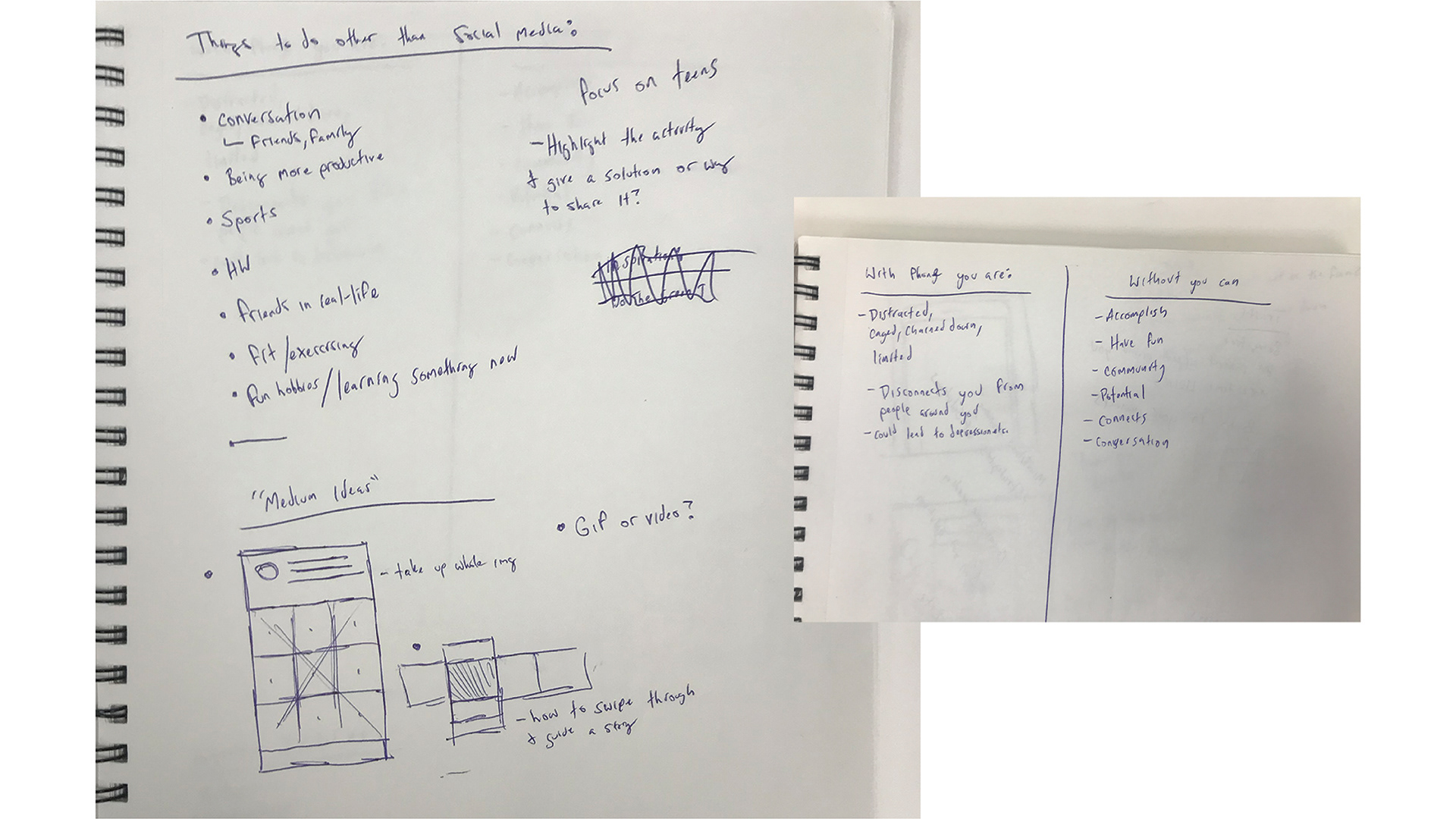 Planning out early concepts. What the goal of the campaign is.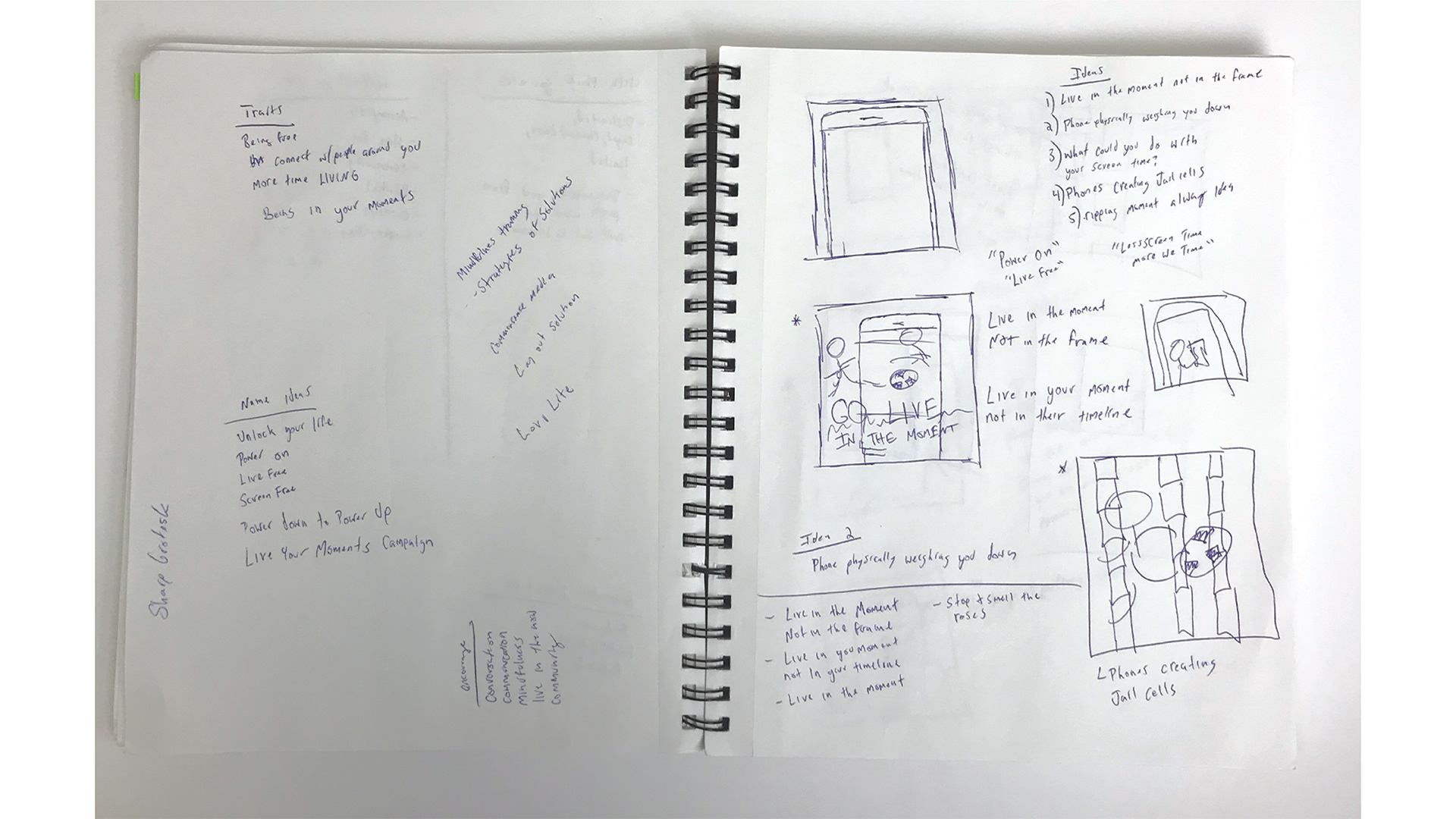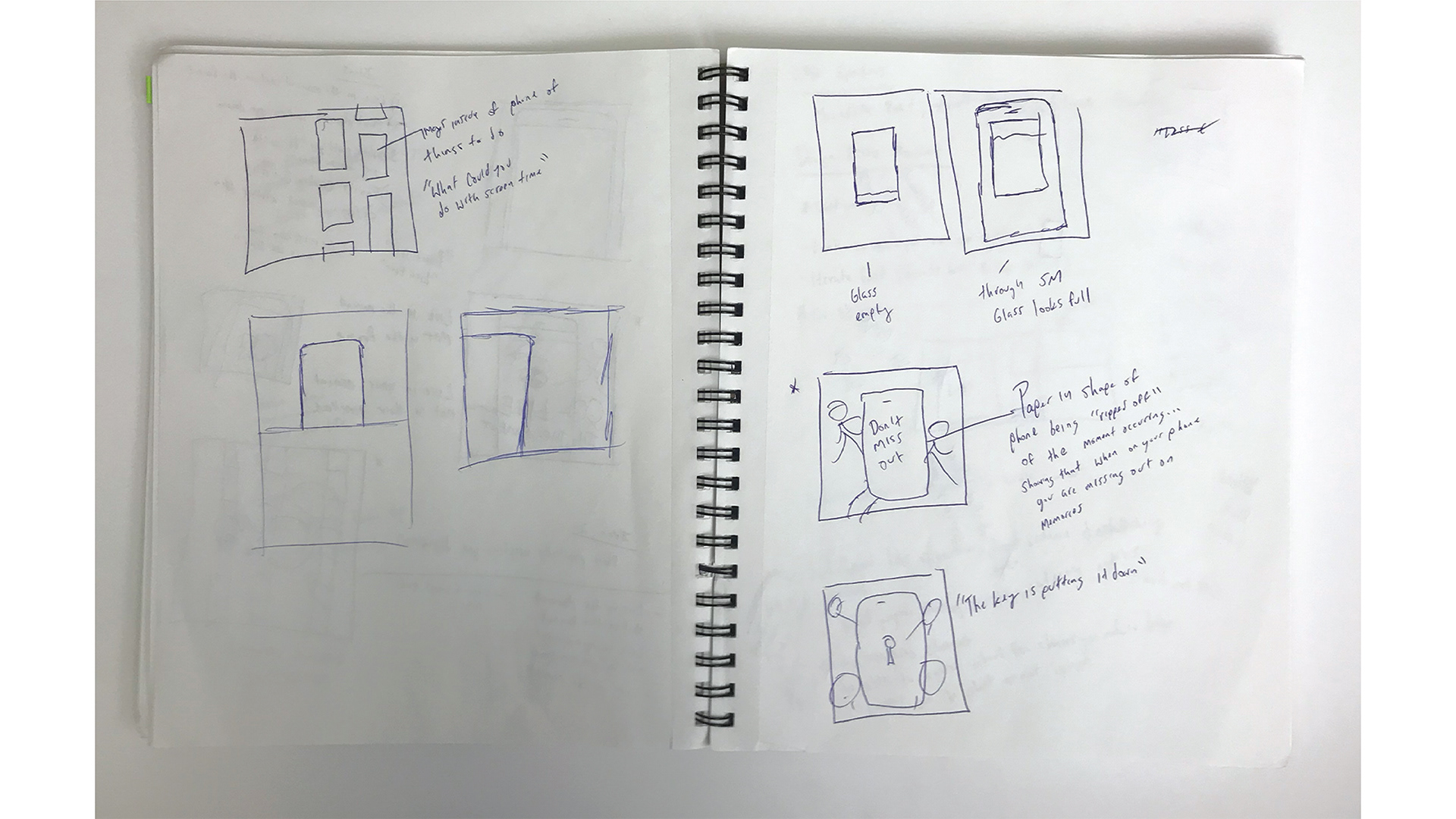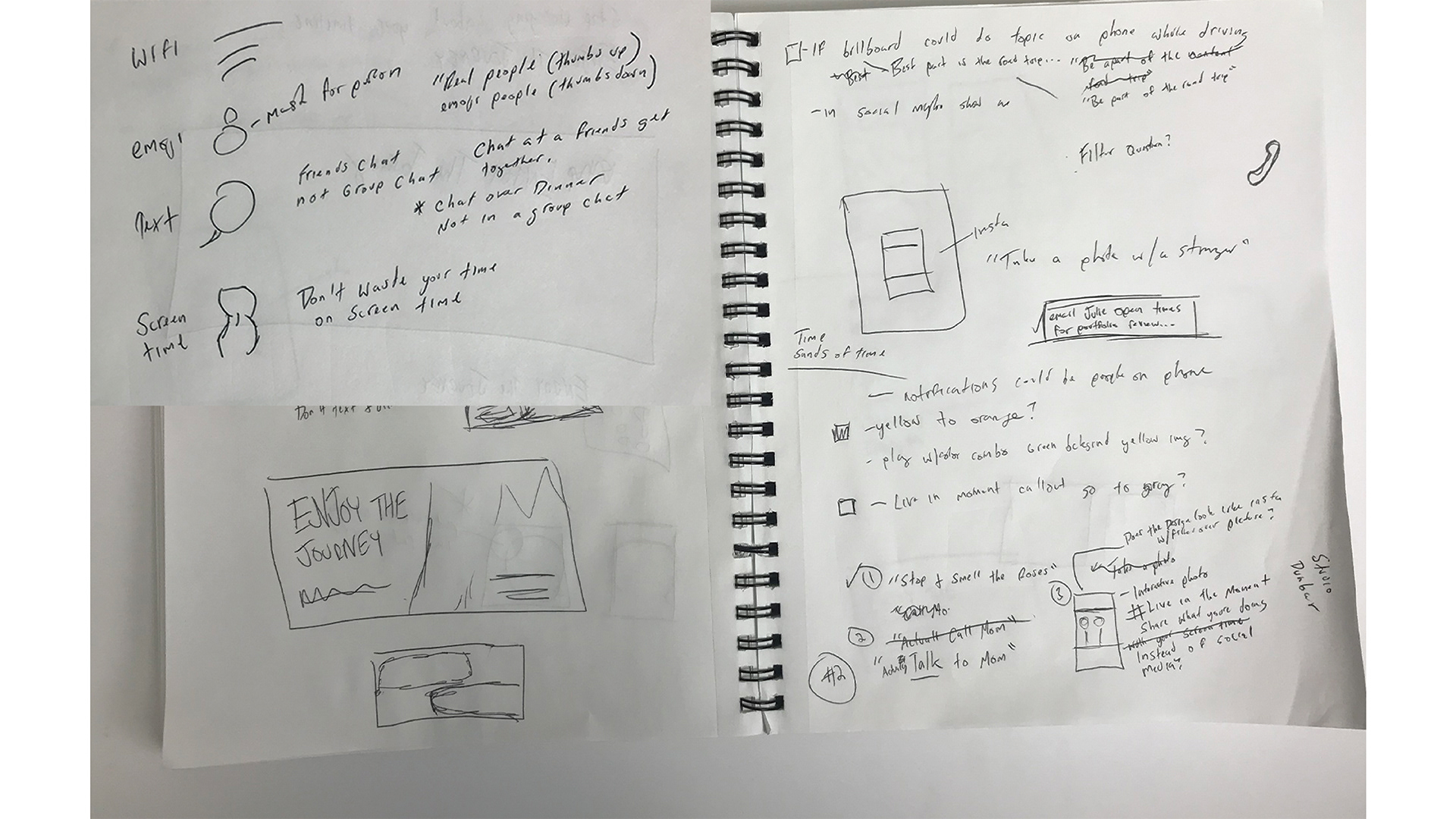 Using phone icons was important for this campaign. Here I am sketching out early Ideas of what icons I could use.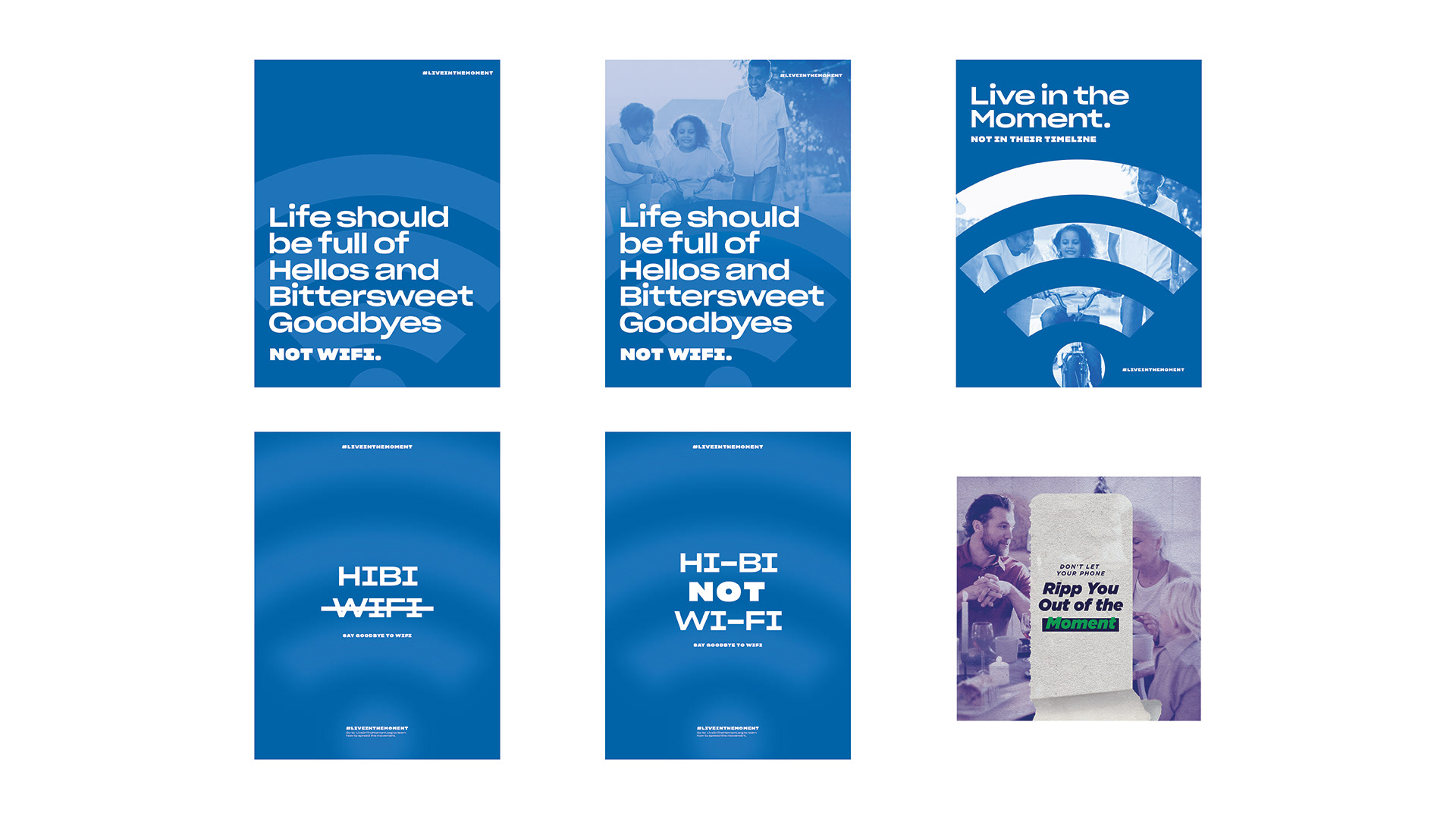 First round of concepts... Mainly testing out images, type, and copy.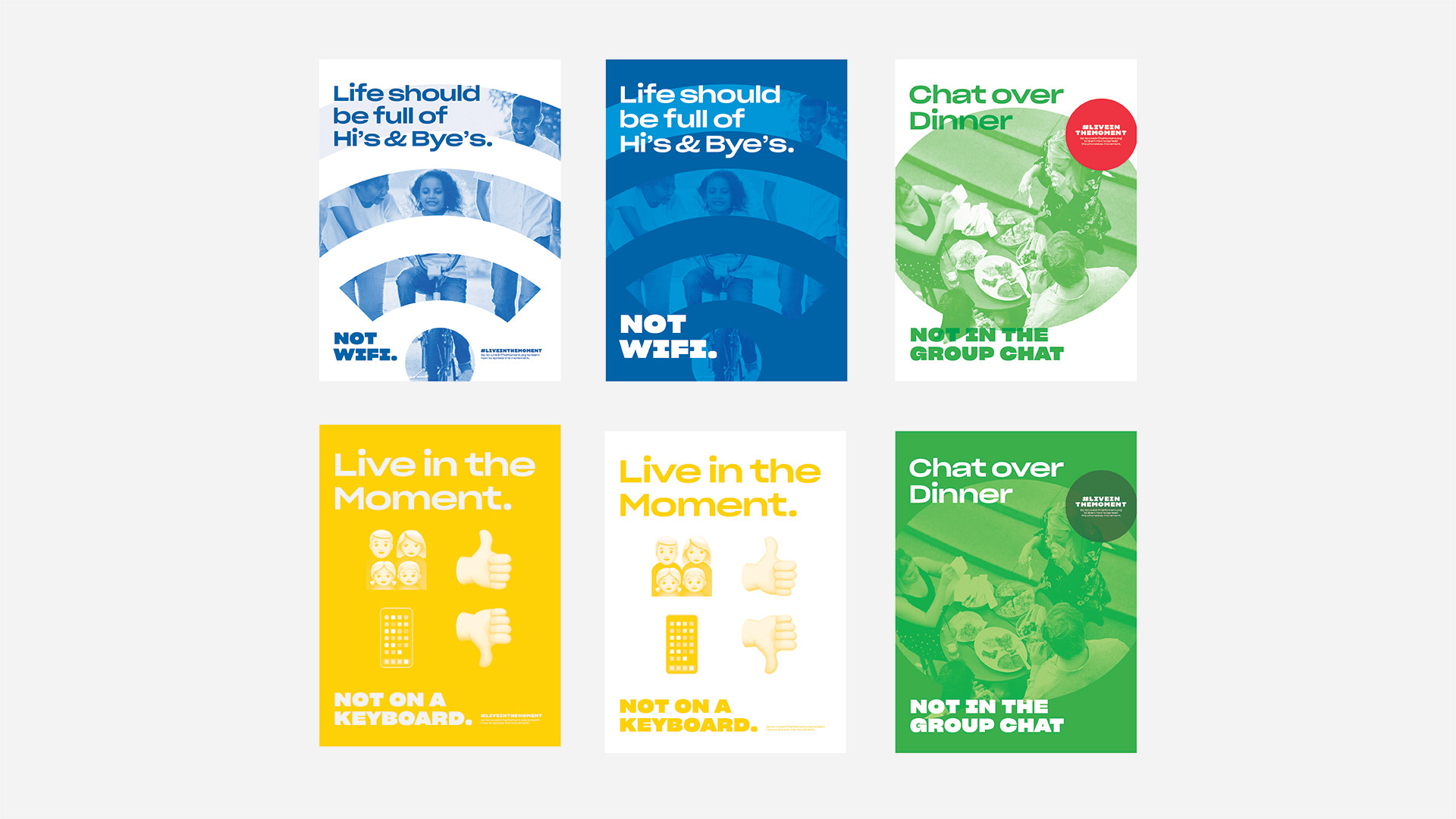 Fully fleshed out concepts. Round 1.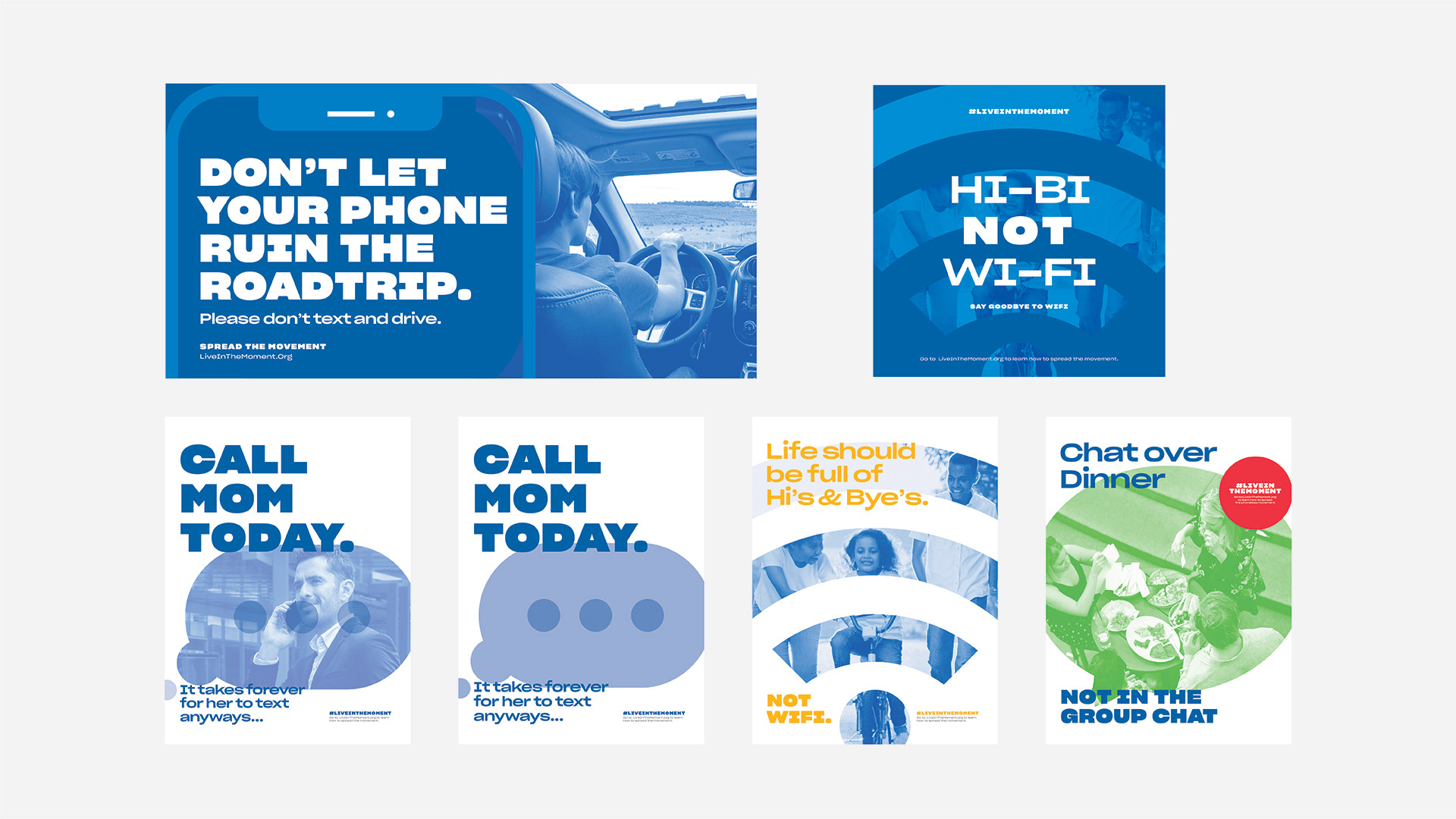 Round 3. Testing color, copy, images, and application.